76th Annual Conference (2023)
The 76th Louisiana Outdoor Writers Association Annual conference is in beautiful Calcasieu Parish, with our host city, Lake Charles! They are really excited to have us, and we are certainly excited to be going!
As many of you are aware, Lake Charles graciously agreed to push the LOWA Conference back (due to Covid and Hurricane Ida), so that Lafourche Parish could finally host us last year. Well, the time has arrived and we're heading to Lake Charles!
It's been many years since LOWA last held a conference in Lake Charles and they are as eager to host us as we are to get back to this wonderful area. The folks at Visit Lake Charles are working hard for us to have a fun and successful conference. We look forward to visiting and exploring some great activities the area has to offer from an outdoors perspective and having a truly exciting and memorable conference.
Our Awards banquet will again be smaller than usual. We will focus on our Excellence in Craft Awards and our Fish Of The Year presentations. We are working to get our Youth Journalism Contest up and running again for next year. For our member and spouse activities, it will be business as usual with some great venues and fun
activities being finalized.
We owe it to Lake Charles to make this a great member participation conference!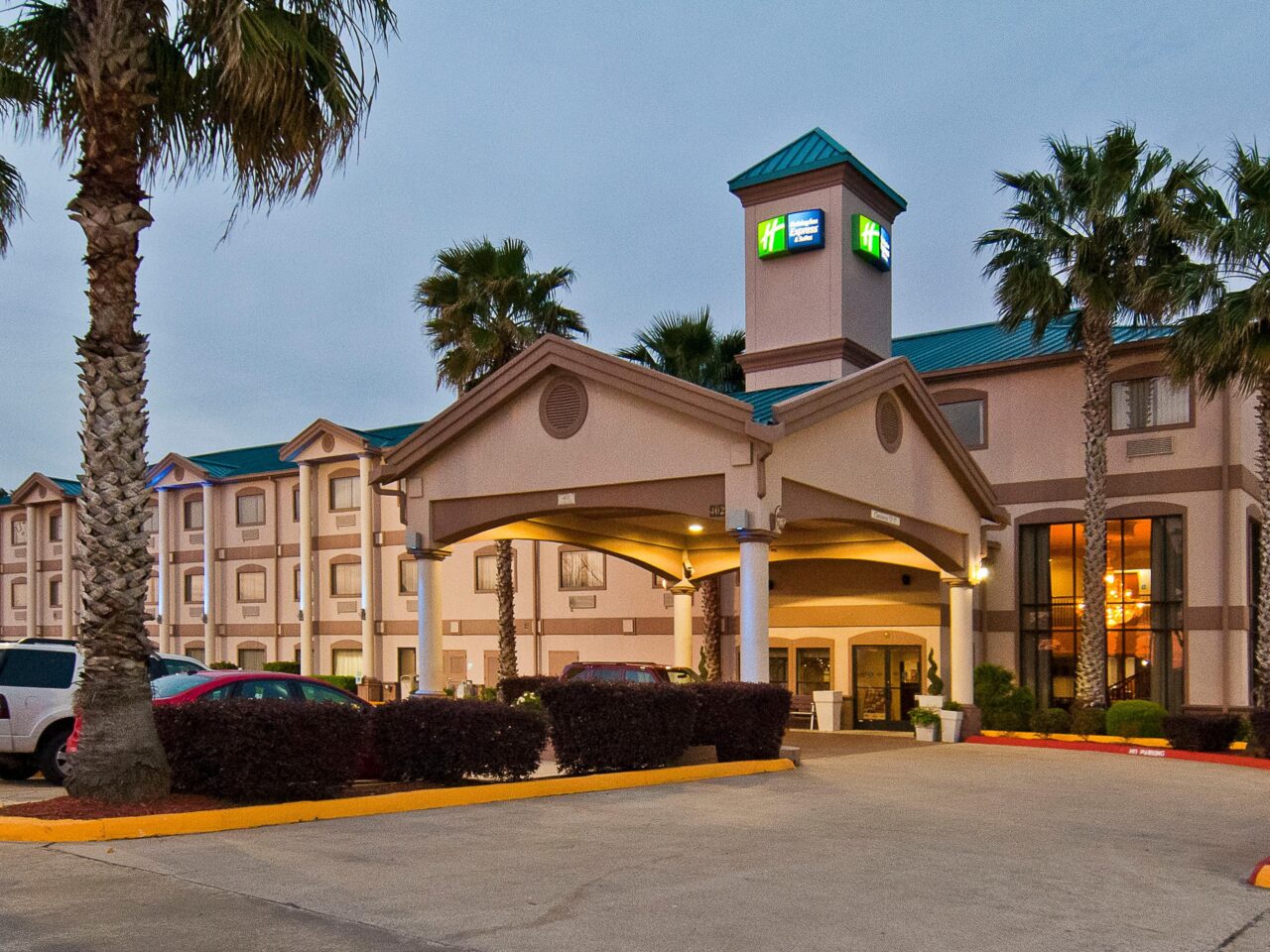 Our host hotel is the Holiday Inn Express in Sulphur. Our meetings and awards banquet will take place at the hotel. We have a special group room rate of $124/night (plus tax); this includes free breakfast. Please book your rooms as soon as possible to ensure you receive the group rate!
Lowa will be hosting a charming hospitality room at the hotel on both Friday and Saturday nights, where our esteemed members and guests can come together to relax and enjoy each others company. This has always proven to be an incredibly enjoyable experience. Snacks, soft drinks, beer and wine are provided. Come relax and reconnect with each other!
Pre-conference Fishing
We will again have a members-only, half-day fishing trip on Friday August 4. Visit Lake Charles is arranging for some greatguides for the trip. As usual, the event is limited to first-come, first-serve for the first 12 members that sign up. This is a members-only event and we cannot accommodate spouses. The cost is $50 per person with the money used to compensate/tip our guides for the day. This is always a great way to obtain story content, photos, and video. We will supply additional information once plans are finalized and the list is locked. Sign up early so you don't miss out!
Welcome Reception: Visit Lake Charles tourism is hosting our Welcome Reception on Friday, August 4, and it will assuredly be a great one! The event will be from 7:00pm – 9:00pm. Lake Charles offered several great venues and the final selection is being arranged.
Saturday Events: Lake Charles is finalizing Saturday morning activities for the members and spouses and have offered some great activities. We'll send an update as soon as plans are finalized.
Seminars/General Membership Meeting: Following lunch, the members will return to the host hotel for several informative seminars and the Annual General Membership Meeting. More information on the seminars and meeting agenda will be provided when finalized.
Awards Banquet: As usual, our conference is capped off with the awards banquet on Saturday night at the Holiday Inn. The banquet will be held from 6:30 – 9:30 pm. Following dinner, we will present our FOY awards and Excellence in Craft awards to our members. We will hold a fund-raising raffle to help offset our conference costs. As you all are aware, prices for just about everything have gone up, but we have held our conference registration the same as prior years. Please help by participating in the raffle! Certainly, if you can obtain any raffle items, they will be sincerely appreciated. Each year it gets harder and harder to get donations as businesses get requests from many organizations. We appreciate and are thankful for all sponsorships and donations!
An agenda with all times and additional information will be sent to all registered members as soon as all logistics are finalized. We look forward to taking
another step towards getting back to normal and seeing everyone at the 76th Annual LOWA Conference in Lake Charles. It is going to be another great one!
Reminder: LOWA has a new mailing address:
LOWA
C/O 3320 West Esplanade Ave. North
Metairie, La
70002